---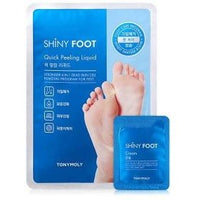 1. Put sheets on your feet.
2. Keep both sheets on your feet and pour the liquid into both sheets. Wait until your foot skin absorbs the liquid. 
3. Take off the sheets after 30 Min. and wash your feet until the peeling liquid is thoroughly rised away.
4. In 4 to 6 days, the dead cells will naturally start falling off from your feet.