---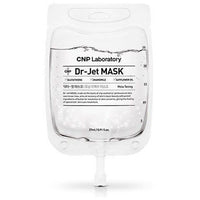 Description
1. Super lightweight sheet
Cellulosic sheet of natural origin which comes in contact with any face type is more active than existing sheet.
2. Power Moisturizing
It has excellent moisture retention and helps to keep skin moisturized and nutritious without the dryness of the sheets.
3. Gentle & No Stimulation
Helps maintain pH balance, relieves skin irritation, and works without worrying about sensitive skin. (Low stimulus test completed)


How to use
1. Remove the spout at the bottom of the mask, and lightly press the pouch lightly to spread the nutrient water evenly over the face.
2. Take out the mask sheet and stick it firmly on your face.
3. After taking a break for about 10 to 20 minutes, remove the sheet and tap the remaining contents on the skin to absorb it.